What We Do
Cabinetry & Design for Kitchens, Bathrooms, Laundry, Home Office, and More
Basic Cabinet Design – Kitchen, Bathroom, Laundry & Home Office
Provided with every cabinet estimate free of charge. Work with one of our experienced cabinet designers on your project to make the most out of every inch!  This includes a basic layout, closely resembling your existing layout.  For Kitchen re-design, see below.
Your Kitchen Re-Imagined
Does your current layout or new home kitchen space have you stumped?  Do you need some fresh, experienced eyes to help realize your kitchen's potential?  For expert help with your Kitchen project, work with Nicolette Jarquin, Certified Kitchen Designer, with 25+ years experience in Kitchen & Bath Design. Nicolette will meet with you at your home to discuss your storage, aestetic and budgetary goals.  A new kitchen concept will be crafted and presented with drawings and color renderings.  Next you will meet to fine tune the design and cabinet selection.  Guidance with finding a contractor and planning next steps will be provided.
Exact cost depends on complexity of project.
This service is avaiable for kitchens only & does not include any project management.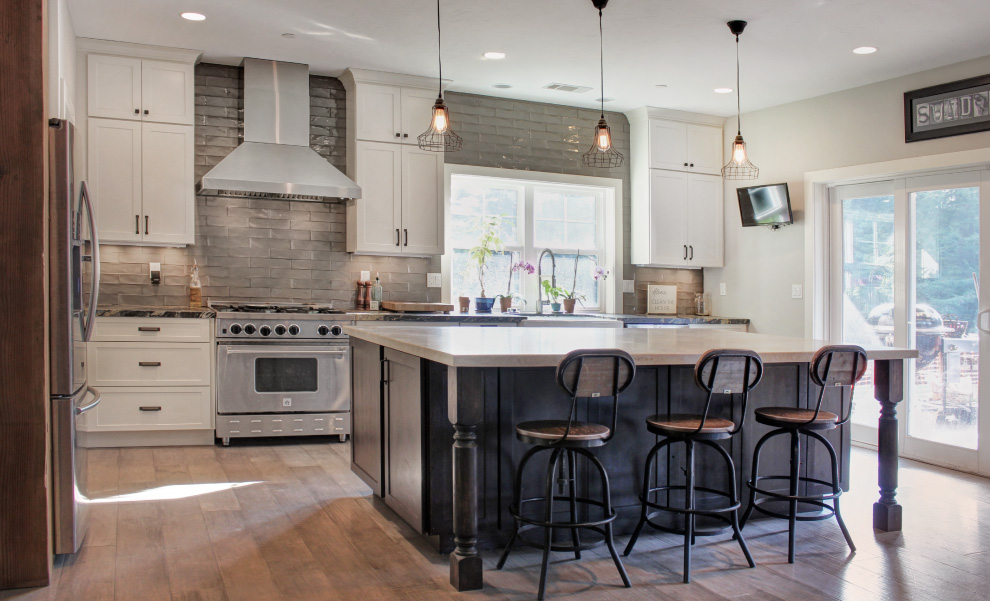 Breathe new life into an outdated space or start fresh in your new build, we're here to help you design and order the kitchen cabinets you've dreamed of. Our certified team can help you every step of the way.
Average costs for a kitchen design can vary widely, but data shows that remodeled kitchens can increase the value of your home almost immediately and can be one of the best investments you can make.